In 1902, Bethel began with a small group of believers meeting in a home at 154 South Second Street in Chambersburg, PA.
In 1922, our church moved to Third and Washington Street. The Public Opinion said, "The church was filled to overflowing, many not being able to get in."
In 1962, we moved to our current location at 400 Miller Street.
(Bethel on Third and Washington Street)
A Church FOR Chambersburg...
We simply want Bethel to be known for what we are for.

We are for all generations, all cultures, and all our surrounding communities.

Why is this our focus? It is because God has made it His focus. The Bible clearly states in John 3:16, "For God so loved the world that he gave is one and only Son, that whoever believes in him shall not perish but have eternal life."

Our desire is to create a community of people who are ready to experience and live out this life-changing truth.
We are currently in a three year campaign, known as the "For Chambersburg Campaign." The reason behind this campaign is to search for a new location for greater ministry to be done.
One of the most tangible ways you can help us reach our goal is by financially donating towards our "For Chambersburg Campaign." You can give online
here
, please mark the donation as "For Chambersburg."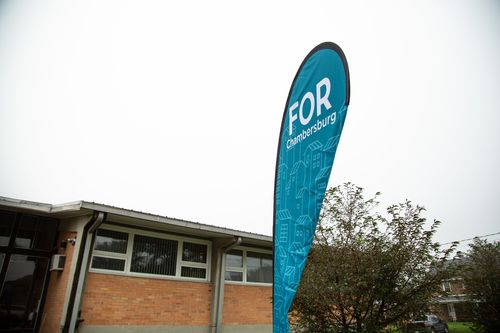 Be a part of our story...
Join us on Sundays at 10:00 a.m. or Wednesday at 7:00 p.m.!